What Does the Alfa Romeo Logo Mean?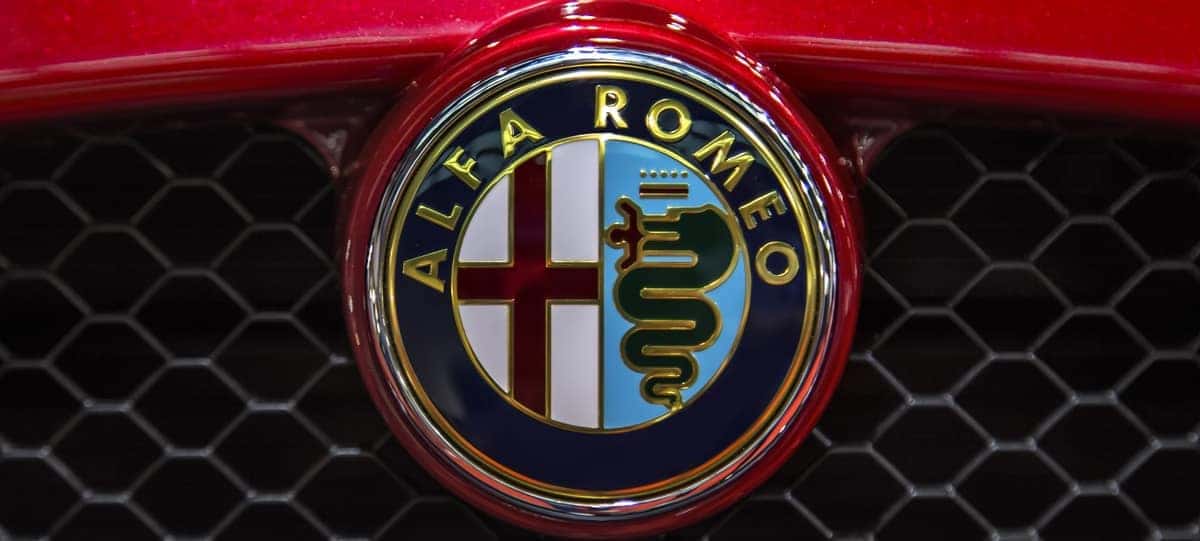 ---
---
The Alfa Romeo origin dates back to 1920 in Milan, so the Alfa Romeo symbol is representative of its origin. In fact, the Alfa Romeo logos' lineage can be traced back to the medieval times in Italy! If you take a closer look into the Alfa Romeo logo, you'll see a giant snake with a crown on top…eating a man. Like we said, the Alfa Romeo symbol is quite memorable to Dayton drivers. So, what does the Alfa Romeo badge mean? Explore the history with Alfa Romeo of Dayton in Xenia, then visit our car buying tips.
What Does the Alfa Romeo Symbol Mean?
Many Bellbrook drivers know that the Alfa Romeo logo has remained the same since 1910. The Alfa Romeo logo is divided into two vertical halves, the designers want to represent two very traditional yet symbolic pieces of Milan. On the left side of the Alfa Romeo symbol is the cross of the municipality and on the right is the Visconti serpent. But, what does the Alfa Romeo badge mean? The Visconti serpent represents the heraldic symbol of Milan's Visconti family, but the true meaning remains mysterious.
The cross of the municipality — The left half of the Alfa Romeo symbol correlates with the red cross that was worn by medieval Milanese soldiers during the Crusades era.
The Visconti serpent — The right half of the Alfa Romeo symbol is also subject to perception. Some people think it's a dragon, but one thing that is non-debatable is that it's eating a man. This scene is widely known as Biscione, which was the symbol for the historic 11th century Visconti family of Milan.
The crown — This represents the Visconti family's gain of dukedom during the 15th century.
The man being devoured — The man is Moor or Saracen, defeated during Christian Crusades.
Savoy-dynasty knots — Originally created in 1910, the knots divided the "Alfa" and "Romeo" on the border. Decorative knots like this in the Alfa Romeo logo are used in Italian heraldry.
Golden laurel crown — In 1925, the laurel crown was gained after Alfa Romeo P2 won the automobile World Championship, then added in 1982.
Besides a few differences in wording or typeface over time, the Alfa Romeo symbol has been consistent for years. Learn more about the Alfa Romeo warranty, available models, and other legacy features in more detail when you visit Alfa Romeo of Dayton.
Discover the Story of Alfa Romeo at Alfa Romeo of Dayton!
Contact us at Alfa Romeo of Dayton when you're ready to take a closer look at a new Alfa Romeo to take home to Cincinnati.