How to Clean Leather Car Seats

---
If you are looking for a vehicle that offers the ultimate in comfort and sophistication, you will want to choose one with leather seats. Leather seats feel more luxurious than cloth, but they do take a little more effort to maintain their pristine appearance. Alfa Romeo of Dayton is here to help by providing the steps for proper leather seat care.
How to Clean Leather Car Seats: Tips and Tricks
It is easy to get your leather car seats clean and looking like new again. All you have to do is follow the steps below:
Before you begin, it is beneficial to vacuum the crevices of your seats. This can help to get rid of damaging dust, dirt, or debris.
After the seats have been vacuumed,apply a pH-neutral cleaning solution to your upholstery. If you have perforated leather seats, be sure that the liquid cleaner does not get into the perforations.
Clean the leather upholstery with a soft-bristled brush or a microfiber cloth.
Apply a leather conditioner that has been approved to use on your seats once they are clean. Use a clean microfiber cloth to apply it. Buff the leather conditioner in with another microfiber cloth once it has dried. Leather conditioners help keep your seats from drying out and cracking.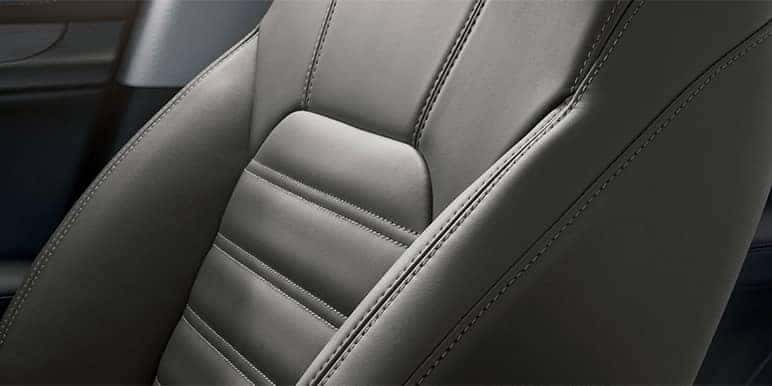 What Products Should I Use to Clean My Leather Seats?
To dust your car seats, you will want to use a damp, colorless rag. If you plan to clean your seats more thoroughly, you can use warm water with a bit of soap. To be on the safe side, you may want to opt for a specially made leather cleaner to wipe down the seats. You may find recommendations from the manufacturer in your owner's manual. There are several products that you should never use when you clean leather seats:
Dark cloths
Detergents
Furniture polish
Sharp objects that may scratch
Household cleaner
Other Leather Care Tips to Keep in Mind
It is good to always have a travel bottle of leather cleaning solution on hand as well as clean microfiber cloths. This way, you are always prepared for any spills while you are on the road in Dayton.
If you are able to keep your vehicle stored in a garage, you will want to do so. Extreme temperatures can be quite damaging to the interior of your vehicle.
If you can park in the shade while running errands throughout Bellbrook, it can be very beneficial. This can help avoid sun bleaching and damage to your seats.
Alfa Romeo of Dayton Makes Routine Maintenance Hassle-Free
If you have additional questions on how to care for your leather seats or want to know more about other vehicle maintenance tasks, do not hesitate to reach out to the team at Alfa Romeo of Dayton. We would be glad to answer any questions that you may have. Also be sure to learn more about car detailing with our team today or read up on the difference between wheel alignment and balancing.
More From Alfa Romeo of Dayton
When you think of an Alfa Romeo, you usually don't think of an Alfa Romeo towing something heavy-duty. However, you'll be surprised to know that the 2021 Alfa Romeo towing capacity tops off at an impressive 3,000 pounds. What else can the Alfa Romeo Stelvio do? Learn how this vehicle can help you conquer…

The Alfa Romeo Giulia is the perfect addition for any driver who wants top performance on the Cincinnati roads and wants to leave a lasting impression. The Alfa Romeo Giulia sports a powerful engine under the hood, but you'll be even more amazed at its fuel economy ratings. The 2021 Alfa Romeo Giulia fuel economy…

The Alfa Romeo Giulia is a crowd favorite among Cincinnati drivers due to its sporty exterior design and smooth driving and handling on the roads. However, the Alfa Romeo Giulia can also be customized for looks, quality, performance, and more. Learn about some of the Alfa Romeo Giulia accessories with Alfa Romeo of Dayton to see how you…